Three Ways to Easily Process Chocolate Bars at Home
25 Februari 2022, Tips And Tricks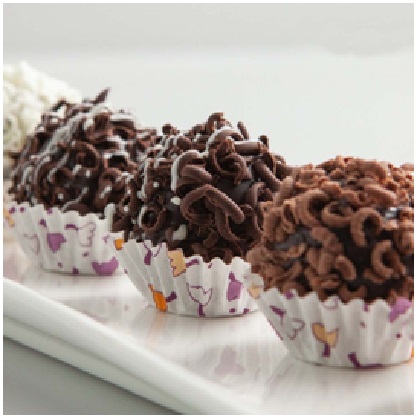 Chocolate bars are one of the main ingredients in making baking creations because they are easy to find and process. Elmer Chocolate provides a variety of chocolate bars ranging from couverture to compound for the needs of home bakers, industry, and professionals.
There are many easy ways to process chocolate bars at home, either alone or with your family.
Chocolate Decoration
Chocolate bars can be used as decorations, ranging from easy to difficult, from chocolate curls, shaved chocolate, to decorations with spiral techniques, printing, scrapping and so on. This chocolate decoration can be applied as a garnish to beautify and add value to Elmer Lovers' baking creations.
Example :  https://www.instagram.com/p/CR8fIS6N5kG/?utm_source=ig_web_copy_link
Melted Chocolate
Melted chocolate is the easiest and most widely applied preparation because it doesn't take much time to do it. The chocolate bars are melted using a microwave or the au bain marie technique and then molded into certain unique and attractive molds.
Melted chocolate can also be made into chocolate bark, chocolate fondue, almond chocolate cookies, nama chocolate and other appetizing creations.

Example : https://www.tiktok.com/@elmerchocolateofficial/video/7004008134431804698?is_copy_url=1&is_from_webapp=v1
Chocolate Topping and Ganache
Chocolate topping is one of the elements to perfect baking creations. In addition to beautifying the appearance, chocolate topping provides a delicious taste, especially for various desserts and other baking creations such as dessert boxes, pot of treasure chocolate, and choco drip cake.
Example : 
These three ways are just some of the chocolate bar creations that can be made at home. Find other chocolate creations only on Elmer Chocolate Official Youtube.